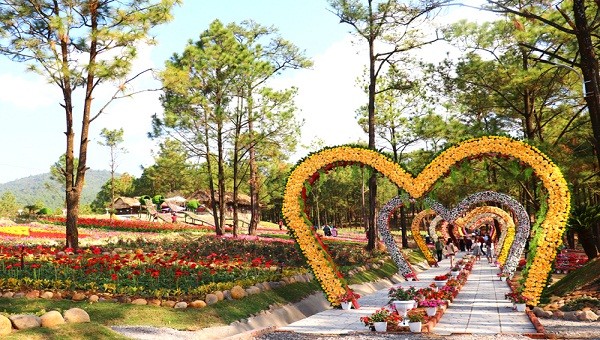 Yen Trung Lake Flower Park, built on an area of ​​7.6ha, is located next to the eco-tourism site Bridge of Love, Eden Garden, and Yen Trung Lake and located right on the road connecting with Yen Tu, by the Company Yen Trung Lake Ecotourism JSC is the investor.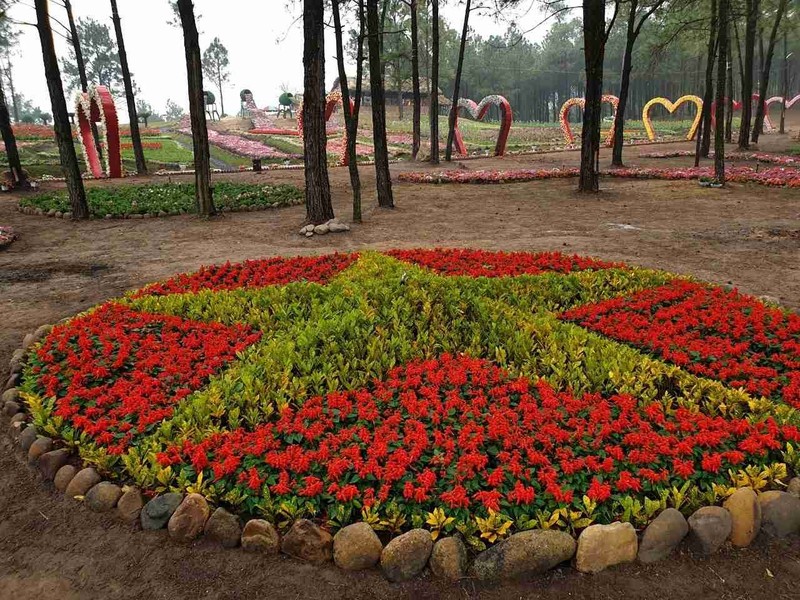 Attraction point in Uong Bi City

After nearly half a year of rushing to complete, Yen Trung Lake Flower Park has completed the first phase including colorful flower landscapes on the area of ​​3 hectares of big pine hills with a variety of flowers. Here there are hundreds of species of flowers blooming during 4 seasons, converging flavor from many regions throughout the country such as hydrangea, Dalat mimosa, Sapa ancient rose, triangular circuit Ha Giang. Besides the familiar flowers such as butterfly wings, chrysanthemum, dahlia, hydrangeas, the investor also planted many exotic flower varieties such as: Thuot, la-ven-do, mai mai, oat, geranium ...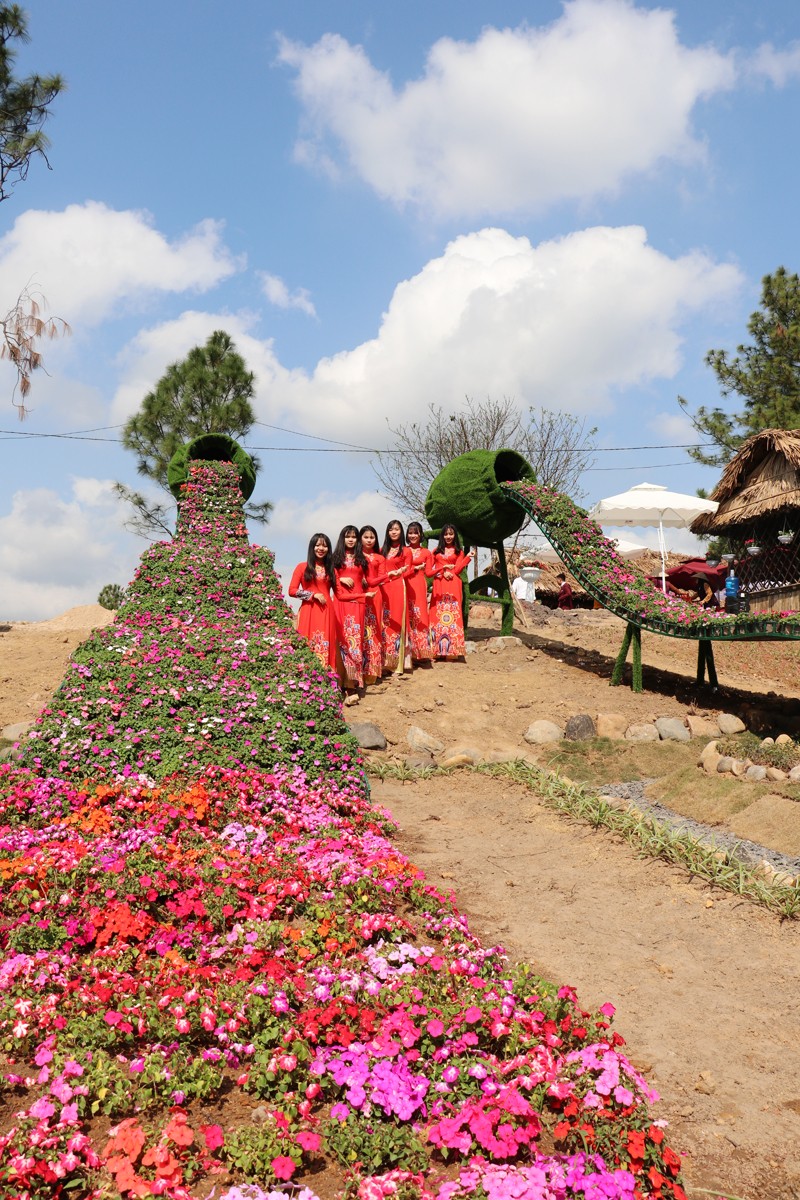 Herbal flower spring

In particular, the park has many unique, attractive landscapes so visitors can take impressive photos such as: The way of love with hearts is combined with roses; flower pots, charming and lovely flowers; flower carpet forming S-shaped map, Vietnamese flag ... In the next stage, the investor will deploy the service items of restaurants, campsites ... to serve a variety of tourist needs. guest.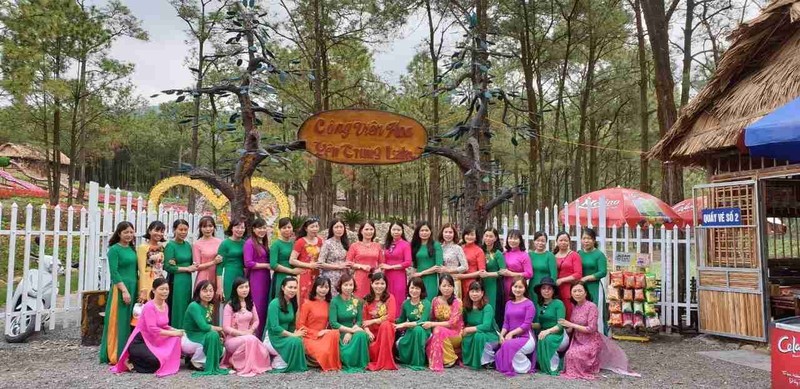 Park Yen Trung flower lake

In order to design the whole resort, inspired by a beautiful flower park, the owner also went to many famous tourist spots to learn, learn methods, construction and renovation techniques. , decorate. At the same time inviting a famous flower artisan and landscape artist of Quang Ninh in charge of art and technology for the park ... A requirement to set up a flower park must preserve the typical landscape of Yen Trung lake is looks beautiful of the pines. Therefore, the renovation process, the entire number of pine trees of the area are retained, both creating focal points for the park, as well as the "backbone" for the design of landscape areas around and below ...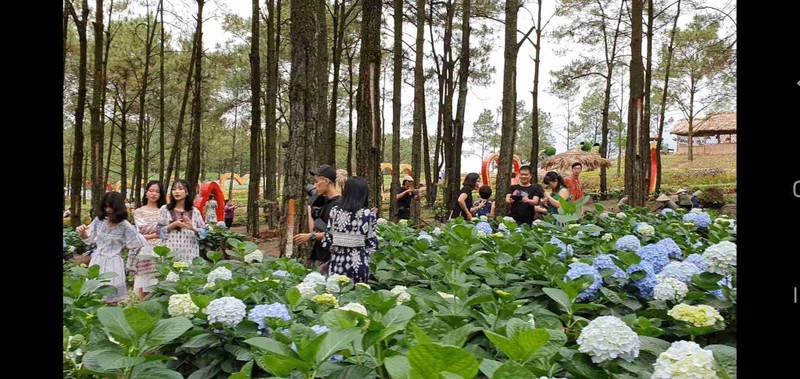 Point "check-in" ideal of young people

Arriving in Yen Trung Lake, visitors not only enjoy the relaxed space, relax in the love bridge, the garden of Eden, but also have an additional option of walking the scene, admiring, posing with flower springs, lovely and beautiful flower road in Yen Trung Lake flower park ...

With enthusiasm, determination to invest, Yen Trung Lake flower park contributes to diversifying and enriching tourism products of Uong Bi city.
Theo baophapluat.vn